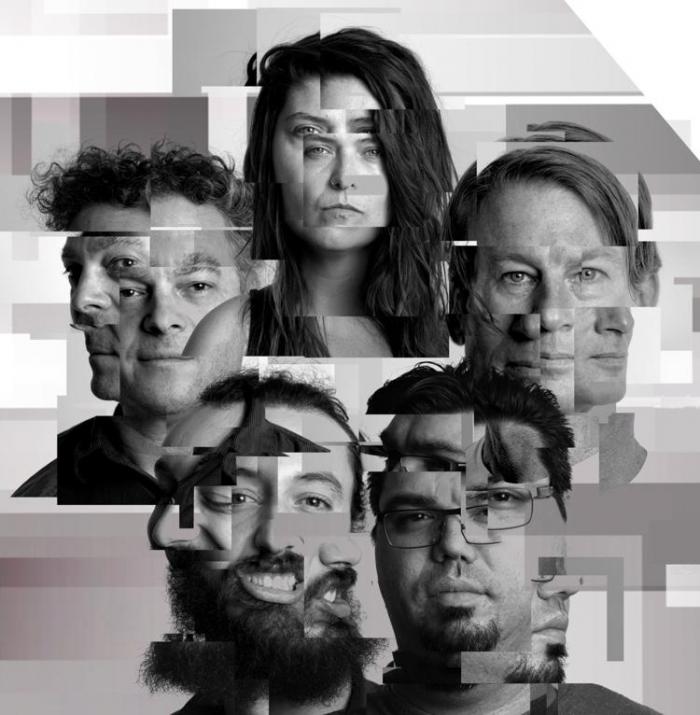 Jess Ryan is ready to prove her older brother — and anyone else who doubted her before — wrong.
During a recent interview with GO! Magazine to promote her eponymous band's first studio album, which will be released at a show at Volcanic Theater Pub on Friday, the Bend singer-songwriter recalled a story from when she was in third grade.
"I was like, 'One day, I'll put out an album,' and (my brother's) like, 'You can't just put out an album,'" Ryan said. "I cannot wait — I have waited so long for this moment to be like, man …"
The 10 songs on "Fractured" represent not just a culmination of the three years The Jess Ryan Band has been together, but a way-point in a decade-plus-long journey that has taken Ryan from her home state of California, across the Western United States and finally to Bend five years ago. The songs, ranging from slow-burning psych-soul numbers such as "Mesmerized" and "Fool's Gold" to snappy, snarky rockers including "These Boots," tell deeply personal stories.
Take the aforementioned "Fool's Gold," which was inspired by something an ex-boyfriend said to Ryan after they had broken up. In the midst of rattling off reasons why he was glad they weren't together anymore, he brought up a massive mix of songs he was making.
"He's like, 'Check out these CDs that I burned; I made this huge anthology of songs, and the underlying theme of all these songs is gold,'" Ryan said. "And so James (Hutchens, lead guitarist) sends me this song and he's like, 'Hey, I wrote this song; check it out.' And I remember exactly where I was when I first listened to it: I was at the beach in Coos Bay, and I thought about my ex-boyfriend and his gold anthology, and I was like, you know what? I got some gold for you."
The rest of the album follows suit, with songs tackling failed relationships, standing up to leering men ("This Here," which Ryan described as "to every pig dude out there, it's like, hey, I'm not here for you; I'm not your play toy; I'm not your spectacle") and adversity in general.
As bassist Joshua Hernandez put it: "She accidentally wrote an album about traveling through the country and … hating yourself."
"It's not like we were like, 'All right, we're gonna make a concept album,'" Ryan said. "These songs — some of them I wrote before I even started playing with any of these guys. Like 'In Vain' was before even (lead guitarist) James (Hutchens) and I got together, but thank God I got with him because then 'Numb' came out right after that and it was the same kind of feeling. I needed to write more songs and James really brought his flavor, and then these guys stepped in and just took it to a whole other level."